Outdoor Living
Smarter Solutions for Wide Open Spaces
Spark new potential for your home's exterior with flawlessly tailored technology.
Extend Your Smart Home Luxuries to the Outdoors
From the garden in Kansas City to the basketball court in Saint Louis, smart technology provides the perfect balance of entertainment and functionality to your outdoor domains. Revel in the possibilities below.
Embrace your outdoor spaces with exceptional whole-house sound systems that extend to the backyard and anti-glare TVs.


Hidden Audio Video
Craft a luxurious design with architectural speakers, hidden displays and dedicated AV closets.


Surveillance
Enhanced peace of mind with video analytics and immediate access to live surveillance footage.


Wi-Fi / Networking
Never worry about losing connection with fast and reliable networks fit for high-end AV and control.


Remote Access
Easily manage your properties with remote access to lights, locks, and surveillance.


Media Control
Invigorate your favorite entertainment with high-performance components and custom control.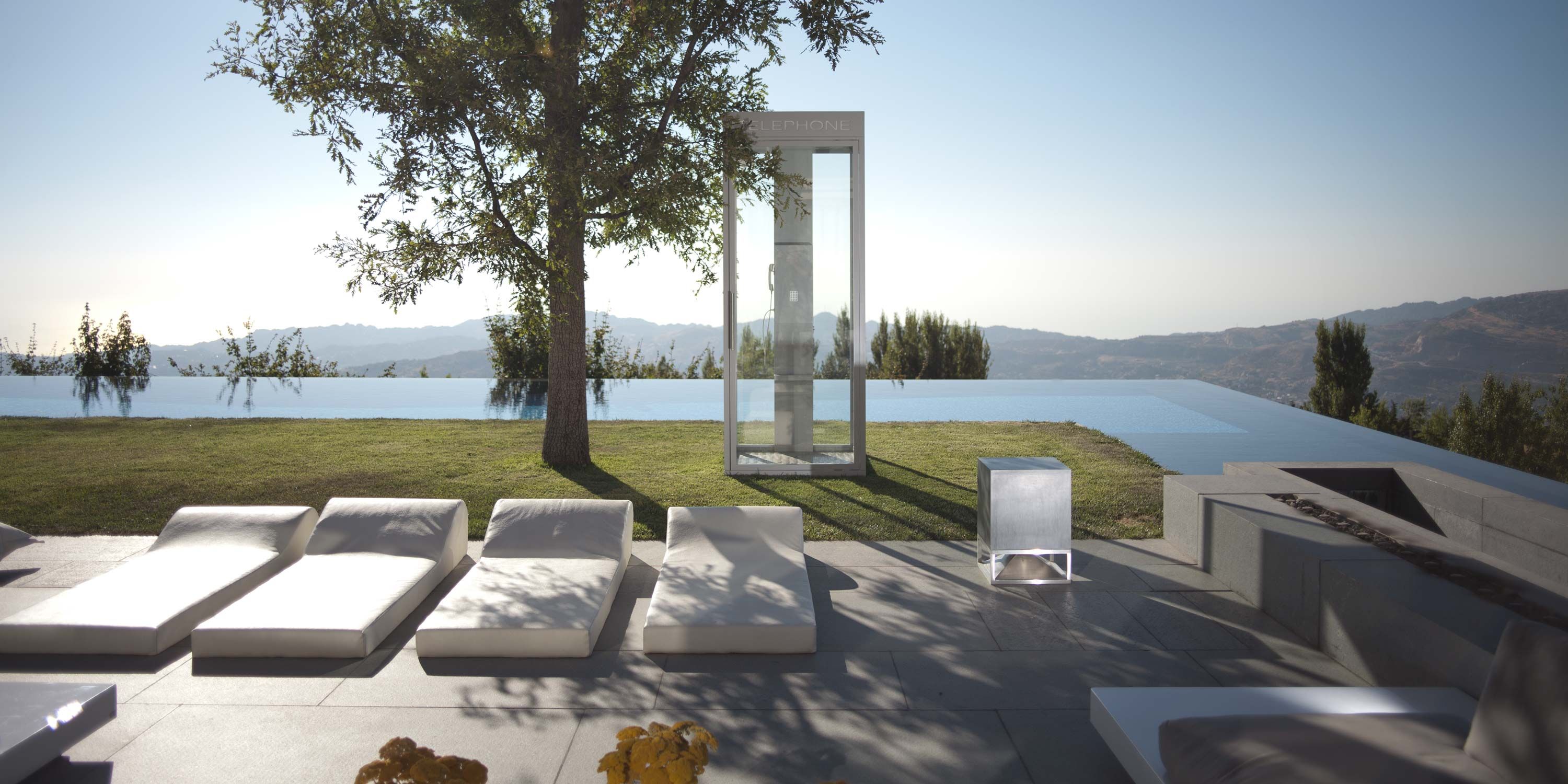 Outdoor Entertainment
Take the entertainment to your Kansas City, KS backyard with bright, anti-glare 4K video and high-fidelity audio systems that performs in any weather.
Wi-Fi
Never experience weak or lost connection with extended wireless access points for strong, reliable signal around your outdoor property.
Pool & Spa Automation
Enjoy the perfect pool environment with system integration that enables water feature and lighting control as well as automating daily pool equipment functions.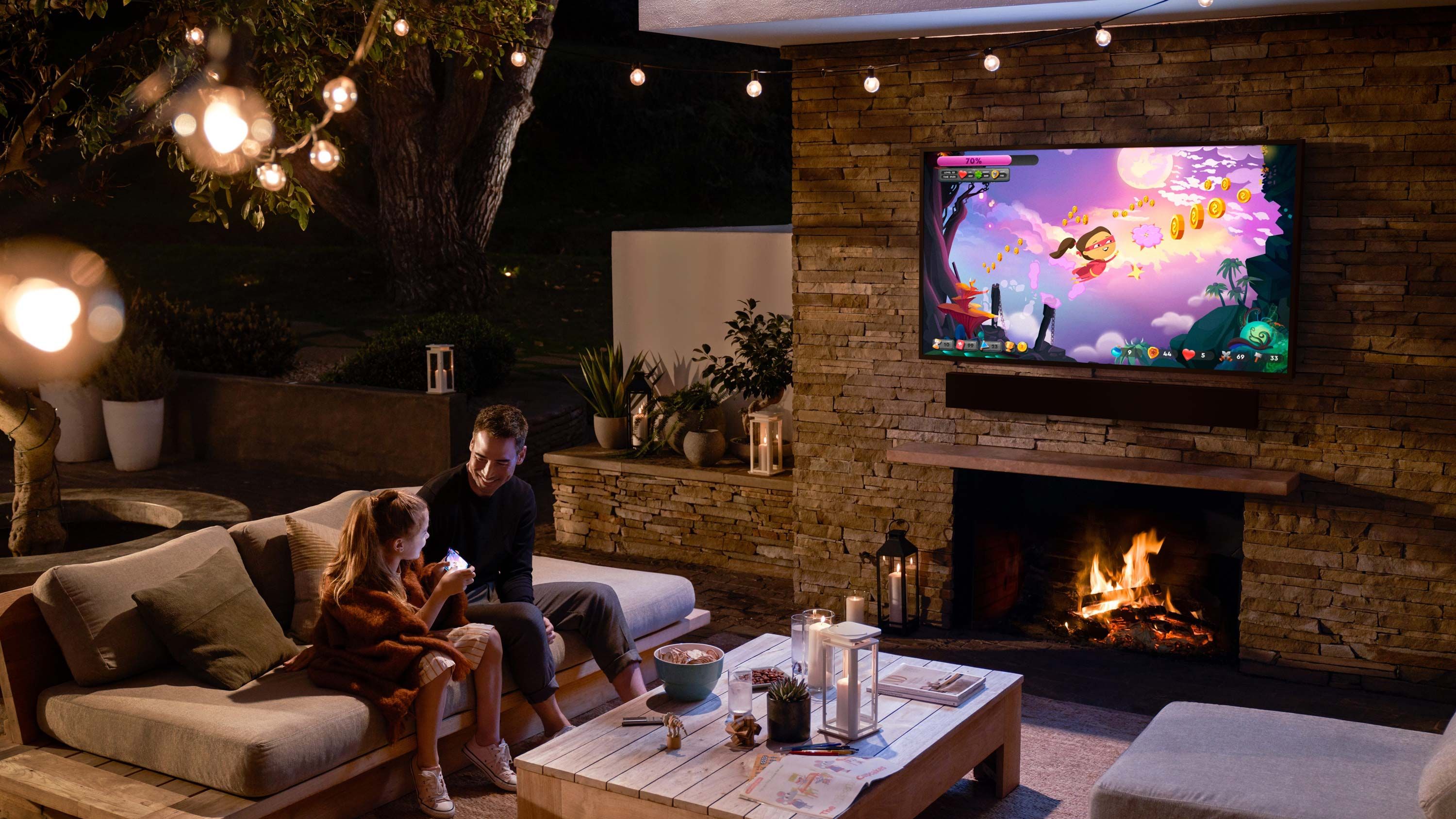 Weather-Proof Video Displays
Bring the entertainment outdoors with weather-proof, anti-glare 4K video displays that resist the elements for uncompromising clarity and brightness.
High-Performance Audio
Revel in the awesome power and clarity that comes with a high-end, well-engineered multi-channel speaker system designed to withstand the elements and provide striking
outdoor entertainment
for all occasions.
Wi-Fi
Robust network design and strategically placed access points ensure you never experience weak or lost connection regardless of your location around your property.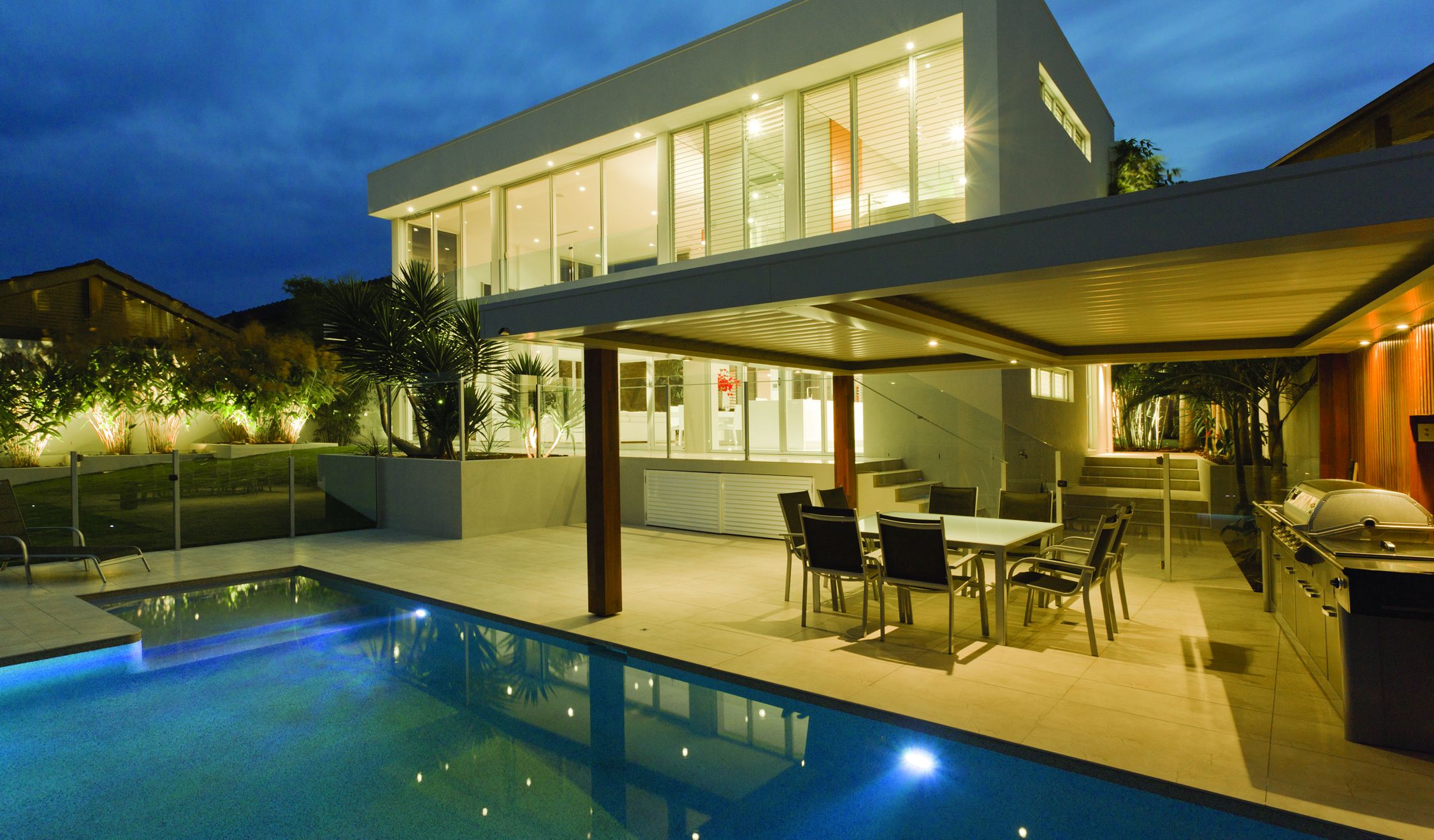 Outdoor Lighting
Extend the beauty and energy of your indoor spaces to the outdoors with radiant lighting that elegantly accents your outdoor living spaces and landscape.
Outdoor Audio
Simultaneously stream music from inside your home to your outdoor entertainment areas with a simple Josh.ai voice command or button press on your handheld remote or touch panel.
Wi-Fi
Relax knowing your extended coverage access points have your entire property covered with reliable and consistent connectivity optimized for performance.
Add flash and flare to your garage with striking LED fixtures and strip lighting designed with bright, intense colors options that complement your vehicles' paint job and set the perfect mood.
Hidden Audio Video
Keep eyes on your impressive vehicle collection with a camouflaged in-wall audio and discreet displays that stay hidden when not in use.
Surveillance
Monitor your garage and its perimeter in real time from any location. Receive alerts to your smartphone when unwanted activity is detected.
Get Started
Whatever your vision for your Kansas City or Saint Louis home, we're here to make it happen. Contact us today for more information and next steps.